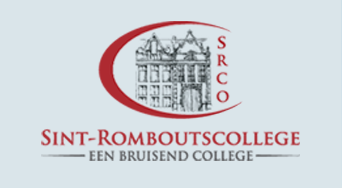 Erasmus+ 2019-2020
Project Erasmus+ "Healthy Europe"
On November 12th we started our unforgettable journey to Zvolen, a beautiful town in Slovakia.
Immediately upon arrival, we got to know our host family, with whom we would be staying the entire week. On the second day, while getting to know the other pupils, we were shown around in the school. Did you know falconry is part of the curriculum there?
Next, it was time for some cultural and sportive activities! We visited the impressive castle in Zvolen and designed a logo for this project. We even played some of the national sports such as biathlon, being coached by the world-famous Anastasiya Kuzminova. We also ventured on a very intense hike at High Tatras. The effort soon proved to be worthwhile as we could enjoy a breathtaking view of nature. Afterwards, we wrapped up the day with a delicious Slovakian delicacy.
During all these activities we were able to learn a lot about daily life in Slovakia, but we also got to know a lot about Portugal, Sweden and Finland. Because of this, our group was pretty tight and we all felt it would be hard to say goodbye. Luckily, there was a splendid closing party.
Not only did this trip broaden our knowledge of different cultures and their perspective on different matters of the world, it also provided us with fresh experiences and hopefully long-lasting friendships.
Click here to see more photos.
Erasmusdays at Sint-Romboutscollege

On 11 October, we will present our new Erasmus+ projects on the school's playground. Pupils and staff members will have a chance to get to know the new projects at the information stand and talk to pupils that were involved in previous projects.
More information on: https://www.erasmusdays.eu/